What is the Amazon Affiliate Program?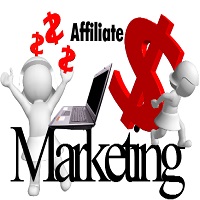 Amazon is at the top of my list of money making Affiliate Programs. It is recognized worldwide and trusted because they pay your commissions as promised. You know Amazon has been a household name for some time now and a steady income stream for me, I get an average of 15% conversion rate on all of the traffic my sites send to Amazon. Amazon has over 30 BILLION dollars annual revenue!
Even though the affiliate program commission starts out at 4%, you may believe that it's not a good return for your time. If you think about 4% of 30 billion, that is 1.2 billion dollars that you could miss out on getting a piece of.
Here are 9 steps that work for me to insure earnings:
 Step 1: Concentrate on Relevant and Specific types of Products
Be Target specific and make sure the products fit your niche and content! You'll see a higher click through rate and higher earnings if the traffic that is coming to your site is looking for the product that you're talking about.
Of course a higher priced item will earn you more money than a lower priced item, but if it is not relevant to your content or a good deal then you're not going to get the sale and may even loss a customer.
Step 2: Embedded Text Links Will Perform Better than Banners
Studies show that text links within the article usually receive the highest click through rate. I've found they perform much better than static banners on the side of my articles. A Strong call to action works best. Engage the reader and give them directions. Here are some link examples that have worked well for me.
Find the best price on keyword by clicking here.
Read more customer reviews on keyword at Amazon.
Click here to learn more about keyword over at Amazon.
Step 3: Take Advantage of Tracking IDs
It is Best to NOT use one tracking ID for all of your websites or articles. Amazon allows you to create multiple tracking IDs. Each article or website should have its own tracking ID and you should be monitoring what works and what doesn't. I have used multiple tracking IDs on the same page just to track what make my customer buy.
If you have one single tracking ID, there's absolutely NO way of knowing if one article is performing better than the next.
Step 4: Make All Product Images Clickable
Review posts often start out the same. There's a headline, followed by a picture of the product being reviewed (usually floated to the left) and then the review of the product begins. You can seriously improve your commissions by making turning that image into an affiliate link.
To further needlessly illustrate my point, the picture below should be your Amazon LINK:
The mighty wall pack! They are the lighting staple (along with poles) at any given commercial site. These are the fixed Titans of business outside! They provide safety for employees; they offer a guide for walkways and act as an architect's ambassador to the design of their buildings lines at night.  Unfortunately these barons' of the night are also targets of vandals (two legged or winged variety), weather, target practice, age and in time, need to be replaced.
Step 5: Now Get People to
Amazon.com

via your LINK:

Amazon's cookie attached to your link lasts for 24 hours or 30 days if the customer you send added something to their cart within those 24 hours. You will earn a commission on ANYTHING bought within those 24 hours. It can be an item completely unrelated to your niche. If someone clicks on your link and buys anything at all, you make money.
Step 6: Don't Forget to Add Links to Old Posts:
I often write informative posts where my main focus isn't to try and sell the reader on anything, but give them information about a certain topic. I've recently been going back through some of my most popular posts at I Need Work from Home and incorporated links to books and resources regarding the topic.
Step 7: If you have a Newsletter then Add in Your Links:
Every so often I'll throw in a sentence or two about a relevant book I'm reading or a new product I've bought and send a link to the product on Amazon. It's non-intrusive and occurs naturally in the text. I can usually get a few hundred clicks off  just one email. This means I just set an affiliate cookie for a few hundred people at Amazon. Amazon itself is really good at selling through product recommendations. All I have to do is get people "in the door" and let Amazon handle the rest.
Step 8: Capitalize on Holidays
Holiday weeks have accounted for at least 30% of my earnings. Black Friday, Christmas, and Valentine's Day are usually the biggest earners for me. More people shop online during these time periods. I make most of my money by compiling lists. People love reading Top 10 Lists (yes, much like this one ha ha) and you can provide a service for them by giving them gift ideas. Some example post headlines to help you out:
The Top Ten Gifts for Mother's Day 2016
5 Great Gift Ideas for Valentine's Day for Her/Him
2016 Black Friday Discounts for You
Also toss in the name of the product you are targeting in the headline to really drive in the commissions.
Step 9: People Love Discounts and Sales
The higher price an item is, the more reluctant I will be include that price in my article. If a product is on sale at Amazon for 20% or more off the original price, I'll link to the product mentioning the discount, not the actual price. Take for instance this LED Wall Pack:
 Hyperikon LED 45W Wall Pack Light, Lighting Facts and DLC-Qualified, 250-300W HPS/HID Replacement, 5000K (Crystal White Glow), 3900 Lumens, Waterproof and Outdoor Rated, UL-Listed
| | |
| --- | --- |
| Price: | $150.00 |
| Sale: | $109.50 & FREE Shipping. Details |
| You Save: | $40.50 (27%) |
If you have any questions or comments about Making Money online, I would love to help! Just leave them below!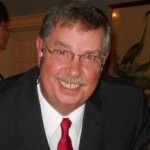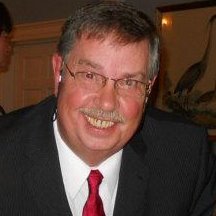 Thanks for stopping by:

For myself I wanted to use my talents for my own web site. I decided to follow the successful people in the "Work from Home" business and "went back to school" to copy their success and make money at the same time! Wealthy Affiliate was my choice. It's the only program I recommend. My Dream is now a Money Making Machine. Click Here to Take the Test Drive now for free!