Sure you can, here are just four ways to make money from home by writing about your experiences on a topic like Finance:

The Dollar Stretcher is a group of publications dedicated to "Living Better…for Less". "The goal is to provide readers with ways to help them save time and money. Occasionally we will also include material on ways to make money at home.


The monthly print version of the newsletter made its debut in January 1998. We offer it with different covers and lengths for use by private organizations. So, in effect we're creating more than one newsletter with the same content. Our online newsletters go out weekly with a circulation of 200,000. Our web site serves over 1 million page views each month. Our index pages are updated daily, but most articles are featured (i.e. linked from the index page) for 7 days.




They are looking for specific ways to help people save time and money. In depth articles with practical ideas that people can employ to help them stretch their dollars."




We do not want another submission on "8 ways to save on groceries." Rather query us with "8 ways to save on ground beef" or "8 ways to reduce the cost of veggies."


They will pay $0.10 per word ($25 for a 250-word article) for pieces that are published in their monthly print publication. To learn more, you can read their writer submission guidelines by Clicking Here.
Doctor of Credit publishes articles about credit. They are looking for the type of content that is currently being posted on Doctor of Credit, for example: Free money opportunities; Bank sign up bonuses; Credit score information; Credit sign up bonuses and unique ways to make money. "Doctor of Credit is happy to take posts on almost all consumer credit/finance topics though, so if you think something would be a good fit feel free to submit it. They will welcome pitches on any finance topics, especially sign-up bonuses and money-making opportunities. They pay $50 for accepted guest posts". For more information, read their guest submission guidelines by Clicking Here.
The Penny Hoarder publishes articles about earning, saving, and growing money. They're looking for freelance writers that have fun, unique ideas for earning, saving or investing money. They'd love to hear your personal experience, especially if you can share detailed numbers, strategies and advice. They pay $75 for a 700-900 word article, that's a pretty good deal! To learn more, read their contributor guidelines by Clicking Here.
The Motley Fool helps investors make the most of their money and provides financial advice of all kinds. They pay $100 for articles that are "analytically sound, thoughtful, and well-written." Writers who publish multiple posts will be offered a contract for long-term work. To learn more about their writer submission guidelines then under current openings; click on "Personal Finance Writer".
Of course there are a lot more paying sites for other topics like: Parenting; Travel; Writing and more.
If you have any questions or comments about Making Money online, I would love to help! Just leave them below!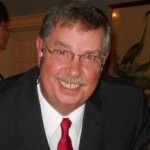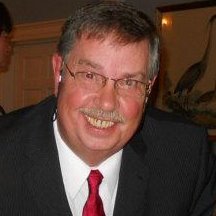 Thanks for stopping by:


For myself I wanted to use my talents for my own web site. I decided to follow the successful people in the "Work from Home" business and "went back to school" to copy their success and make money at the same time! Wealthy Affiliate was my choice. It's the only program I recommend. My Dream is now a Money Making Machine. Click Here to Take the Test Drive now for free!