I need to work from home on my computer because I have faced the fact that I am unemployable!
What are the reasons I work from home; Why you may ask? Well for several reasons:
At my age, health conditions are a factor; Bad back, Poor eye sight, Frequent Doctor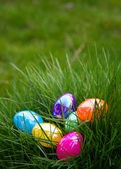 appointments, and Short term memory issues (I can now hide my own Easter Eggs) – to name a few, you get the idea.
My Social Security income just barely covers my monthly living expenses if I don't eat too much or have any unexpected bills, so I needed more money to live on.
I have always worked hard, but after working almost 50 years, I needed a job where I can set my own schedule and reap the fruits of my own labor.
I wanted a job where I can work from home on my computer! (You can read more of my personal journey on the ABOUT ME page.)
 I want to work from home on my computer!

You are not alone and your reasons may be different from mine. Maybe you are a stay at home Mom or Dad, Retired on a fixed income, a Veteran trying to make ends meet, a student who needs a part time job, or just underemployed, Sound familiar? (Share your reasons with us).
 I built this site to share with you my experiences, good and bad, in finding a way to make money from home. I spent a lot of time and money attempting to find an honest and inexpensive way to earn an extra income. (You can tell us about your experiences here, too).
There are a few things we can all agree on. Honestly, nothing is really free, there are costs involved in everything we do: our time, the internet, our tools, etc. The idea is to take advantage of those "limited Free Offers" where we can and stay within our budget. Start small with our initial investment and grow with profits.
"Thought creates Action, Action creates Results" and results for us means income!
We need a plan for our business!
First our Goal or Mission:

I am serious about making money with my honest internet business.
Second our Commitment:
I am willing to fail a little to win a lot and am not afraid to work hard. I know nothing is "Get Rich Quick" and I will keep to my work schedule.
Third our Budget:
I am able to allocate a fixed minimum amount monthly to start my business without causing financial stress to myself or family. (Say $60 to $100 a month, I built this site for less than $40 out of pocket startup cost and only $47 monthly thereafter but I make money with the affiliate links on this site, I'll show you more about that as we move forward).
 If the honest answer is yes then you can follow the same path as I have. I don't say this to scare you, only to dispel the illusions that you may have gotten from any scam sites. They just aren't being up front with us.
Everybody knows something about something they are passionate about; this is called a "niche market". I will be posting reviews about acceptable online business and what I think are Bad deals.
If you have already researched "the opportunities" then let's begin your educational journey right now on my Training Center Tab.
If you have any questions about Getting Started online, I would love to help!  Just leave them below!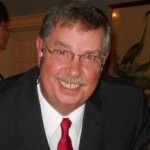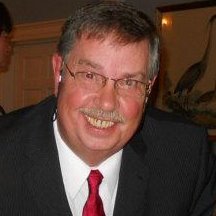 Thanks for stopping by:

I decided to follow the successful people in the "Work from Home" business and "went back to school" to copy their success and make money at the same time! Wealthy Affiliate was my choice. It's the only program I recommend. My Dream is now a Money Making Machine. Take the Test Drive now for free!