Don't Sign Up for Viridian MLM in Texas or anywhere until You Read This REVIEW!
Who is Viridian Energy?
Viridian Energy is one of several companies that market "Green Energy" savings to Utility company customers through a direct sales MLM business model. The company was founded in March 2009 by Michael J. Fallquist and is based in Connecticut. When the company was first launched, it pulled in $2 million in their first year which I understand is pretty good for a startup MLM. But what is really impressive is that in 2011 they pulled in $205 million, which is massive, by 2014 they earned $328 million in revenue and they are still growing! The Industry is so regulated that any scam would not be worth the risks!
Viridian offers its customers a valuable product for its customers and also offers its Associates a valuable compensation plan that's a win-win for everybody, the customer and the associate. Viridian also offers a sustainability report that shows their dedication to a Greener environment. There is a value to the customer and the value to the associate so Viridian does not qualify as a SCAM and Does qualify as a legitimate profitable company that can benefit everyone.

VIRIDIAN ENERGY. 1055 Washington Blvd, 7th Floor Stamford, CT 06901 PH. 866-663-2508
Deregulation Creates Cheaper Energy Opportunities for the Utility Customer!
While deregulation of the electricity and gas industry has been mandated by Congress to be completed by 2015, Viridian has established programs in 34 States at the time of this article. They allow the Utility Companies to meet the requirement of providing Energy utilizing smaller carbon footprints like Wind Farms, Solar Farms and other less expensive Energy sources labeled "Renewable Energy" which is bought and sold in the form of Renewable Energy Certificates, or RECs (pronounced "recks).
The Utility Companies get those cheaper Green credits from Companies like Viridian who purchases credits or certificates and when the customer chose Viridian as their provider, through their Utility company, their Energy usage is billed at a reduced rate.
What are the Customer Benefits?
*Affordable, Greener Energy.
*Billing, delivery and service is still provided by your local utility company.
*No cost, No setup or cancellation fees.
*Enrollment takes less than five minutes.
One Customer said "I used to get destroyed on my electric and gas bill. I did a LOT of research and discovered that I could keep my utility company and lower my bill by switching to a "Green" energy supplier and I picked Viridian Energy. Best of all it's free to switch. It knocked a lot off my bill and I'm doing good for the environment at the same time, win-win".
VIRIDIAN IN TEXAS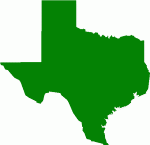 Viridian Energy has launched its Green Energy savings choice to Texas Utility customers and most don't know they have a choice. Texas is the largest deregulated energy market in the U.S.—the state with an electricity grid that represents 31% of all competitive U.S. volumes. This is also a market where residential energy volumes are forecasted to grow at four times the rate of other U.S. markets through 2019.
The Business Opportunity:
Viridian's method of selling is direct sales and they also offer a network marketing opportunity that is fee-based like such other companies as Ambit, Ignite ACN. They offer two standard fee programs to join one of which is called the Allstate program which means that you can operate in every State that Viridian has a license for $399. They also have a single State program which means that you can operate in the State you signed up in only for $199. At the time of this Article, Viridian had a special offer going on that you can operate in their Allstate program for $199. There is a $59 renewal fee each year, but other than that there are no other fees. Viridian gives the associate an opportunity to have their own corporate replica website for $19.99 a month with two months free. Click HERE for an Example!

The two months free gives the associate an opportunity to enroll customers without having to pay for their corporate replica website. This seems to work seamlessly with their fast start bonuses. However, having a website is not mandatory because you can always submit customers via the enrollment site. Click HERE to see an Example!  (Note: Businesses in Georgia, Louisiana, Montana or Wyoming cannot enroll to become Viridian Associates.)
The Viridian opportunity also has a fundraising program which allows you to be able to target and signup nonprofit organizations. These organizations have memberships that also give you an unlimited source for enrolled customers. To verify your eligibility as a Residual Fundraising Program Associate, you will need to submit an IRS Determination Letter for Proof of 501(C) Registration. This document can be uploaded through VCenter, your online Associate portal. Click HERE to view the Free Fundraiser Program for 501C nonprofits. (When you download the form and fill it in, I'll be your sponsor: William Ray Burton  SPONSOR ID#=> A1006573).

Viridian waives the Associate enrollment fee for active or veteran members of the military. The spouse of an active military member may also enroll as a Heroes Program Associate. Additional documentation is required for Heroes Program enrollment, and can be uploaded through your Associate portal, VCenter. Documentation must be received within 28 days of enrollment. You will receive login information for VCenter upon the completion of enrollment. Select your military status to see which documentation will be required.
Viridian has an exciting way for you to get back the money that you actually put out within your first 30 days. At the time of this article, in your first two weeks you simply enroll 2 customers and one of those customers can be yourself. That qualifies you immediately for $50 and if you enroll a total of 16 customers in your first four weeks you qualify for $750. Perhaps that's too accelerated for some people, but how about a similar scenario where you get to customers in your first two weeks and a total of 16 customers in your first eight weeks to qualify for $500. If you had signed up for $399 you would have profited hundred and one dollars if you received $500 and $351.00 profit if you had received the $750 bonus.
The associate earns a residual every month from any customer you enrolled as long as they pay their Utility bill. As a Viridian independent associate you have the ability to make consistent and lucrative unlimited amount of money and travel the world. The model is designed around helping your downline Associates to achieve. When you help your downline Associates achieve you achieve as well. You also earn advancement bonuses and other bonuses as well as commissions on your downline customers. Viridian provides a professional presentation and other Marketing tools that Associates can send their potential new Associates to for review.
To check your savings and reduce your own Utility Bill or become a Viridian Associate, Click HERE Now! 
If you are an MLM or Affiliate Marketer with a Team in Texas then this is a GROUND FLOOR Texas MLM Team Green Energy Opportunity!
 (William Burton, Sponsor ID A1006573)

I have been a Viridian Associate since 2010 and have enjoyed helping others $ave money on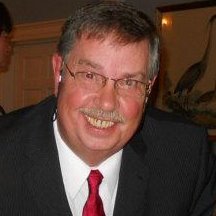 their Utility bills for FREE. If I can answer any questions Please CONTACT ME.
Are you paying the rate offered by your Utility company and if so why? Please share your thoughts with us in a comment below.

Thanks for stopping by.