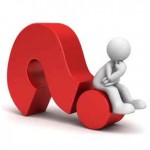 "Affiliate Marketing" is the term used to cover a wide range of online income techniques that can earn you commission money by promoting products or merchant web sites that sell their products. You have heard of "Other People's Money" (OPM), well think of Affiliate Marketing as "Other People's Products" (OPP). A merchant could have the greatest product in the world but to let the world know about it they must have a marketing plan to advertise it. Marketing and advertising budgets are a significant part of the "cost of doing business" and merchants are always looking for the most cost efficient method to sell their product.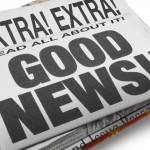 This is good News for you!
Not so very long ago, the only way a merchant could advertise their product was to place ads in the newspaper, magazine, TV/Cable, radio, billboards and local mail flyers. Today merchants reach a much larger group of potential customers online with their own website. When a merchant sets up an Affiliate Marketing network they exponentially increase their sales exposure at a cost effective commission per sale. By having affiliates placing advertising on websites all over the Internet, the merchant can attract customers and doesn't have to pay unless or until it gets results. The more websites with which a merchant is affiliated, the more exposure their products or services will get.
How Does Affiliate Marketing Work?
The Affiliate Marketing partner, (you), can use three popular methods to earn a share of the sale profits: pay per lead, pay per click, and pay per sale.
PPL
Pay per lead advertising is where you might place a merchant's product or website link in an e-mail, a forum or on your own website. Every time a potential client registers at the merchant's website as a result of your effort, a cookie (your affiliate tracking ID), is logged and you will earn a previously determined amount of money. Click on the following Pay per lead example: Wealthy Affiliate Free Affiliate Training
Pay per click marketing is where a potential customer leaves the affiliate website by clicking on the link leading to the merchant's website; a certain amount of money is earned by the affiliate via your affiliate tracking ID. This amount can also vary depending on the product or service that is advertised and the agreed-upon commission. Click on the following Pay per click example: Emergency-Preparedness
PPS
Pay per sale advertising allows the affiliate to earn money every time a sale is made as a result of advertising on the affiliate's website. The affiliate might earn a percentage, or commission, based on the amount of the sale or might earn a flat rate, depending on the agreement. Click on the flowing Pay per sale examples: My Amazon A-store or Deals Extreme
 How Do I Get Paid?

There are a variety of methods used by these Affiliate programs to pay you: The money might be electronically transferred immediately to the affiliate; the money might be transferred at regularly scheduled times of the day, week or month; or a check might be mailed to the affiliate at regular intervals.
Remember that you are investing your time and effort to make money, so you need to be careful.
It is in your best interest to thoroughly research the merchant before agreeing to be their affiliation. Not doing so can result in providing advertising for a merchant that refuses to pay commission fees, relocates or changes businesses without informing the affiliate. However this is rare and most merchant Affiliate programs have a pleasant and profitable business arrangement, but one must do some research on each merchant thoroughly before starting a deal with him.
The benefits of Affiliate Marketing are that you don't need to create a product, you don't need any store and you don't need to ship. All you have to do is to promote and sell a product. But you will need a web site!
To "Learn How to make Affiliate money online for free" and get two free hosted websites as I did, check out my other Articles here.
Tell me if this Article, "What is Affiliate Marketing", was of any help to you and what do you think about Affiliate Marketing now? (Use the Comment area below to share your thoughts with us.)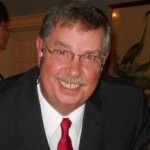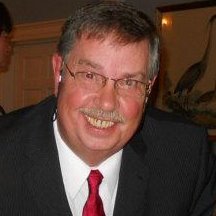 Thanks for taking the time to stop by.


I decided to follow the successful people in the "Work from Home" business and "went back to school" to copy their success and make money at the same time! Wealthy Affiliate was my choice. It's the only program I recommend. My Dream is now a Money Making Machine. Click Here to Take the Test Drive now for free!